Travelling overseas to boost your teaching career? It can often be stressful when you're trying to pack. You often end up feeling like you have forgotten to pack something important.
Fortunately, Budget Direct has the tool for you. They have designed a free interactive ultimate travel packing list. All you have to do is enter your travel details to generate a detailed list of everything you need to pack for your holiday. You can select your gender, temperature of where you're going (cold/warm), whether you will wash your clothes, where you're going (domestic/overseas) and the number of days (3/7/14). You also have the option to select what you will be doing – skiing, beach, camping or business.
Click here to use the ultimate travel packing list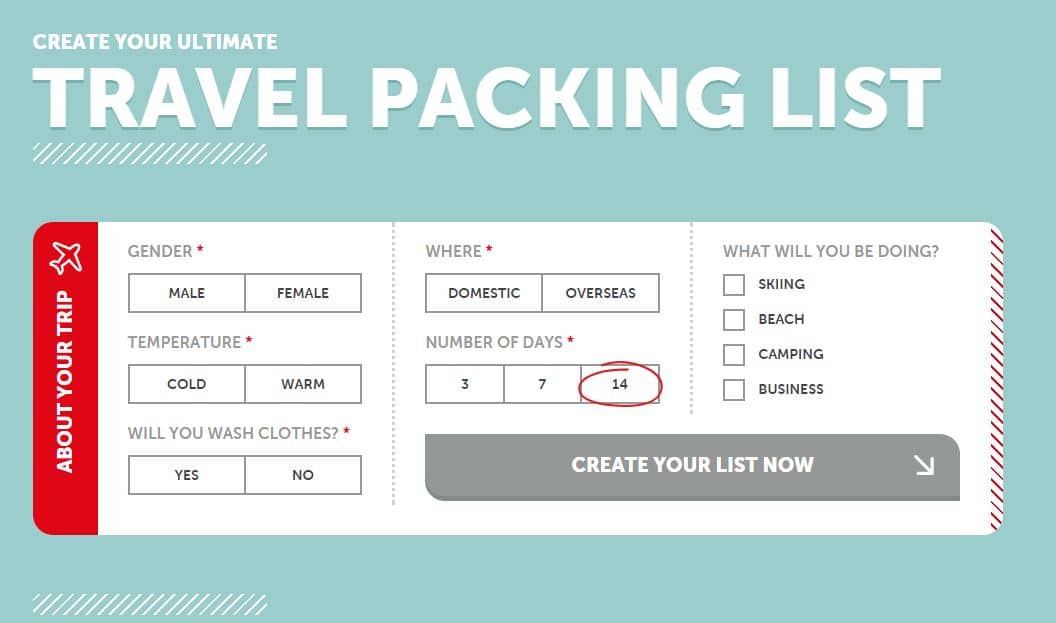 Once you generate your packing list you'll see an extensive list broken down into six categories – clothing, money and documents, health, electronics, toiletries, and international items.
So what do you need to pack on your next holiday or move overseas?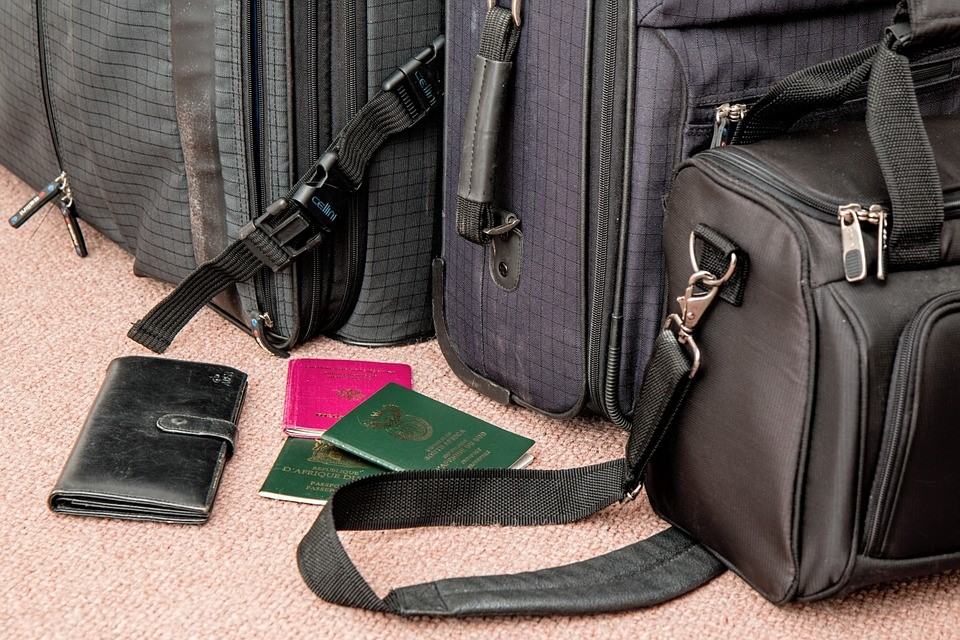 Clothing
This will vary depending on if you're moving overseas, the temperature of where you're going, and what type of holiday you're going on. If you know you will have access to a washing machine, you'll be able to bring fewer clothes. If you won't be able to wash your clothes, remember to bring enough clothing for your entire trip, particularly underwear.
Remember to consider the weather of where you're going. Will you need to bring warm jackets and raincoats, or hats and swimwear? It's always a good idea to pack a range of clothing in case there is unexpected hot or cold weather. Don't forget to bring something comfortable to sleep in. Bring various pairs of shoes – if you're planning on walking a lot, bring something that will be comfortable. You don't want to spend the whole trip with sore feet from uncomfortable shoes.
Take caution when packing jewellery. It's often best not to bring sentimental jewellery, in case it ends up misplaced, damaged or stolen. Wearing expensive jewellery can also make you stand out and become more of a potential target for thieves.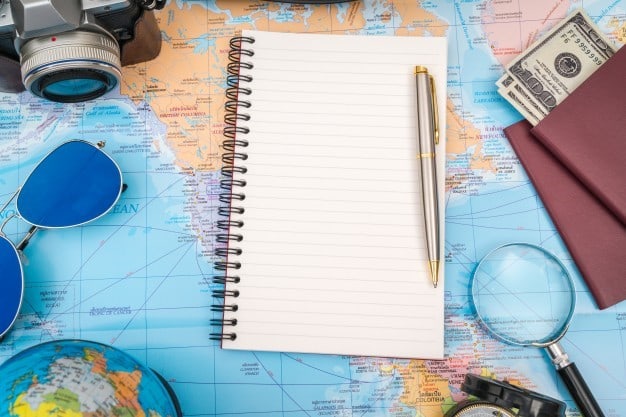 Money & documents
While we're inclined to use cards for most payments, it's still important to have some cash on you. Make sure you exchange your currency before leaving overseas so you can buy the essentials when you arrive.
The important documents you need to ensure you bring include your travel insurance certificate, plane tickets, and any train or bus tickets. It's a good idea to write down important addresses and their contact details so you easily know where to go when you arrive at your destination. To avoid getting lost, purchase a pocket map. This saves you having to use data roaming on your phone to access maps every time you get lost.
Health
Check what you can and can't bring in your carry-on hand luggage, and if there is a limit to the number of liquids you can bring. You don't want to have to throw out your items when going through customs at their airport.
Make sure to pack any medication you usually take. If you need access to these while you are travelling, ensure these are packed in your hand luggage. If you're taking prescription medication, bring the prescription with you in case you need a refill while you're overseas.
Other health items you should bring include:
Sunglasses and reading glasses
Bandaids
Tissues
General medication – panadol, cold and flu tablets
Water bottle (make sure this is empty while going through the airport)
Insect repellent
Lip balm
Sunscreen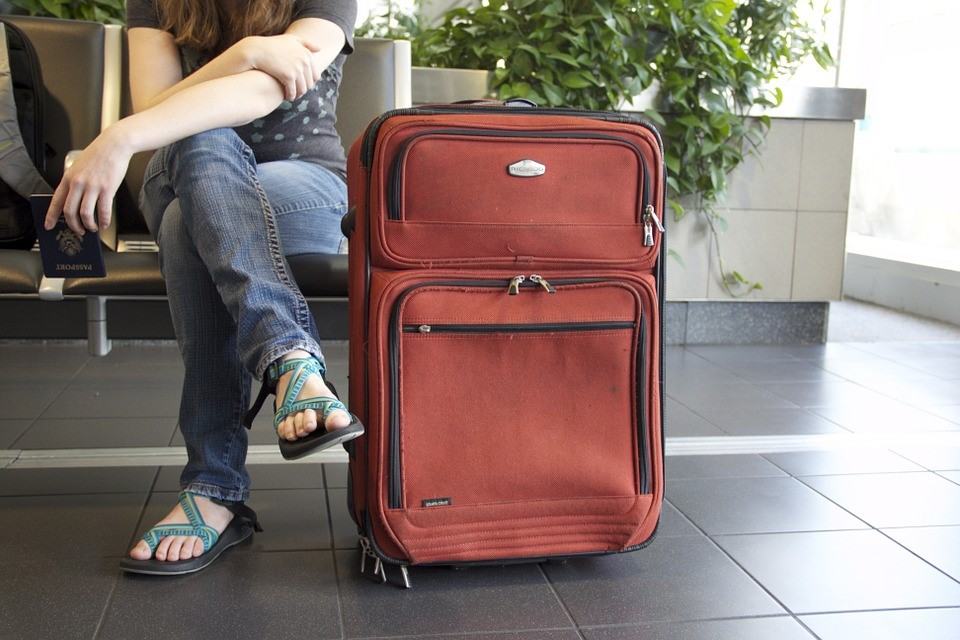 Electronics
Make sure you're only bringing the essential electronics on your overseas trip. If you don't need your laptop or tablet, leave it at home. This will only take up valuable space in your luggage.
Items to bring include a mobile phone, watch, memory cards, iPod, headphones, hair straightener/curler, camera. Remember to bring all the relevant chargers for your electronic goods. You should also pack a travel charger – the plugs overseas are different to Australia and your electronic goods won't fit in the wall. If you're travelling with a group of people, pack an outlet power board. Often accommodation will only have one plug available.
Toiletries
Think of all the toiletries you generally use – you will need to pack all of those. Any hair cleaning and styling products, razors, deodorant, tweezers, soap, cosmetics and washing powder. Again, make sure to double check what can and cannot be taken in your hand luggage on a plane to avoid having to throw out any of your toiletries products.
International items
Do not forget to pack your passport. That is perhaps the most important item on your packing list. If applicable, make sure to also bring your visa, international student ID card or international youth hostel card. Do your research and find out what company offers the best deals for international sim cards. Often you will be able to find another company that offers far better deals than the carrier you're with in Australia. International sim cards can be purchased in Australia, or once you arrive overseas.
This interactive packing list will make you feel rest assured that you have packed everything you need for your next overseas adventure.
Want to travel overseas and enhance your teaching career? Take our instant assessment to find out whether you are eligible.
Teaching abroad is full of excitement and nervous anticipation. When it comes to those sorts of experiences, few other feelings come close. And it takes time to get used to…

Read More

How about a tax-free salary for up to two consecutive years while getting valuable international teaching experience?! Did you know that you can earn and save more when you relocate…

Read More