When the lessons are done and dusted, teachers still have the task of grading everything and offering feedback to each and every student. This task can seem daunting and something a lot of teachers feel the need to take home with them to complete. This makes for an improper work-life balance, cutting into your personal time, and can only lead to stress and the feeling of being overwhelmed. To avoid the stresses of all that grading, follow these tips on how to manage it effectively and stop taking homework all the time.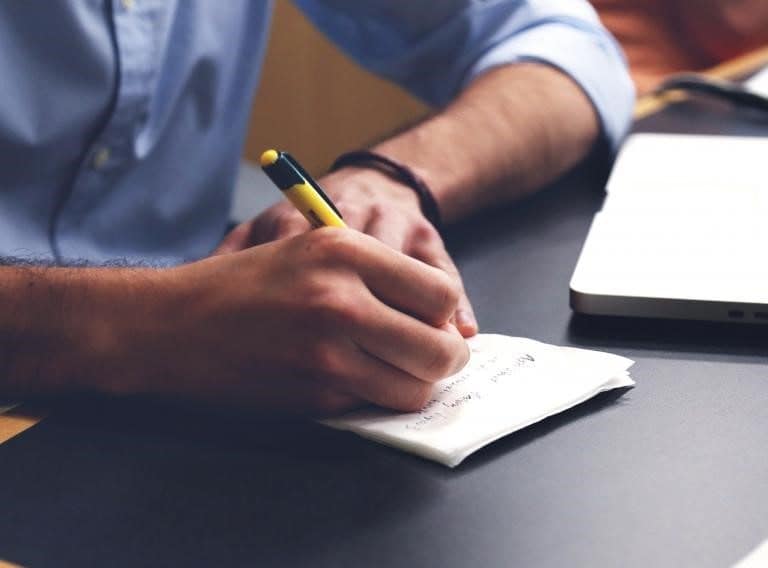 Don't Grade Everything
Every single little assignment does not need to have a grade attached to it. Students are here to learn, and with learning comes a lot of practice. Being graded on an assignment early on a subject can be really detrimental to some students as they don't fully understand everything yet. Sometimes papers should just be checked for completion and that students are putting in some effort, ready to learn more.
Create Manageable Stacks
Avoid looking at a huge stack of papers and fretting about it. Instead, decide how much time you have each day to go through assignments and how many you can get through during that time without rushing. If you have an actual stack of papers, physically divide them into manageable chunks and aim to get through just one stack at a time. If you're looking at electronic submissions, only do the top entries first.
Grading a multiple-choice test? Then consider going through all the questions at one time, such as look at all the answers to question one, then two. When you're able to focus on one question at a time, you will get through them much faster.
Set a Timer
Go over the first assignment as you would normally do, allowing yourself time to properly critique when needed and set a timer to see how long it took you to complete it all. Set a timer again for the next assignments and only allow yourself that amount of time. It should be sufficient enough, and it will help you stay focused when you feel like you only have a certain amount of time to complete it.
Use Technology
Use technology to your advantage! Physically writing comments either by hand and or on the computer can be time-consuming, but thanks to apps like Kaizena and Voxer, teachers can leave voice comments. Google Docs also has this feature. Teachers who have used this already have reported getting grading done 75% faster.
Comment When Necessary
Not every single answer, paragraph or sentence needs to be critiqued. Only leave a comment when absolutely necessary. Read over the whole assignment first before commenting. Make sure it covers why the student got the grade they did and what they can do to improve. If there is something particular that needs commenting on, then do so, but do not feel the need to leave a comment every few sentences. If there is a lot that needs to be said, ask the student to come see you to chat about it instead of spending a lot of time writing out everything.
A career in education is incredibly exciting and can see you travel far, teaching children around the world. If you want to see where it can take you, Point-to-Point Education is here to help. We place talented teachers in school placements overseas for what undoubtedly is an amazing experience. If you would like to take up the opportunity of teaching overseas, then our team are happy to talk about the first steps to make. Contact us to find out what how we can get you going on a new adventure through teaching.
Teaching abroad is full of excitement and nervous anticipation. When it comes to those sorts of experiences, few other feelings come close. And it takes time to get used to…

Read More

How about a tax-free salary for up to two consecutive years while getting valuable international teaching experience?! Did you know that you can earn and save more when you relocate…

Read More