It is far too easy to sit in front of a classroom and read from a text to your students. However, all teachers know this isn't the best way to get students on board with what's being taught with no guarantee what's being said is comprehended as it is too easy for their minds to be elsewhere. Several studies have all concluded the same – that students learn best when they are engaged with the topic. Although it isn't easy, capturing their focus and getting them involved in the lesson is key. We have a few tips for you to try out in your classroom.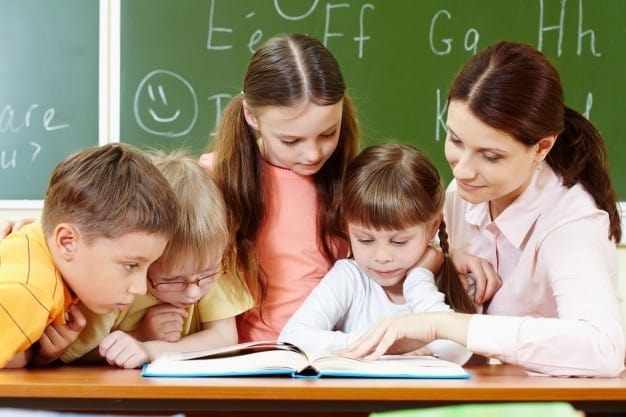 Start Lessons with a Chat
The atmosphere of the classroom plays a huge role in how students will react, so if you make it fun, friendly and relaxed, then there is a better chance that students will become engaged. Do this by starting lessons off with a casual chat. Spend around five minutes talking about their favourite activities outside and inside of school or answering any questions they may have. Give each student their turn to speak and generally make each student feel that they are welcomed.
Use Technology
Of course, we don't want students to always be behind a computer or tablet, but sometimes screen time can be really beneficial, and it can definitely be implemented into most lessons. We wouldn't think being on a computer could be engaging, but it really can be, and it is something that now interests children so should be considered. There are plenty of educational games out there where children can work independently or collaborate with others. Either way, they will be getting more involved in the work and learning without even realizing it.
Ask Questions
There's nothing more engaging than asking questions, and when students know you are going to ask them about things, they are far more likely to stay focused. These questions need to be done right though and not seem like a pop quiz, or that drastically changes the mood of the classroom and can raise stress levels. They should be fun and open-ended. Ask students their opinions on things, why they think that way and how. Use questions as more of a way of sharing ideas than a test.
Create Hands-On Lessons
When you create an interactive lesson, you take it to the next level. It's alright learning about subjects, but when you get involved in it beyond paperwork, it is even more engaging. Science is especially ideal for hands-on activities with fun experiments children can try out, often resulting in "oohs", "awws" and a good laugh or two! When students get to be involved in a lesson, they will remember it much better.
Free Range Project-Based Learning
Project-based learning is an excellent way of engaging students by allowing them to choose how they do it, which excites them even more. The "free range" aspect of project-based learning means teachers provide the guidelines of the project and students can choose the medium they use to complete it. To make sure students don't use the same type of medium, only allow them to choose it once a year before exploring with another type. This allows kids to combine their interests with learning – a great way of getting them more involved in the topic.
With so many benefits that come with teaching abroad, why not take your teaching career somewhere new? Join other Australians teaching in the UK for the time of your life while making a difference to a child's life. Point-to-Point Education can get you there with our specially-designed programs aimed at pairing up talented Australian teachers with the perfect school placement. Contact us now to find out more about how Point-to-Point Education can do the same for you.
Teaching abroad is full of excitement and nervous anticipation. When it comes to those sorts of experiences, few other feelings come close. And it takes time to get used to…

Read More

How about a tax-free salary for up to two consecutive years while getting valuable international teaching experience?! Did you know that you can earn and save more when you relocate…

Read More