The UK is such a vast area with so much to see and do. There is definitely something for everyone on this small island. For the ultimate UK experience, there are some activities that are considered a "must-do." Put these on your list of things to experience before your move.
Stonehenge
Stonehenge is one of the most famous ancient landmarks in the world, so of course, it has to place on top of the list! These huge standing stones, thought to be constructed anywhere between 3000 and 2000 BC, are still a mystery, with many having their own theories of what they symbolise. Some believe it was a burial ground while others say it was for religious ceremonies marking the solstices. Solstices are still celebrated at Stonehenge today. You really get this sense of the Bronze Age when you step onto the green fields of Wiltshire. It really is a sight to be seen.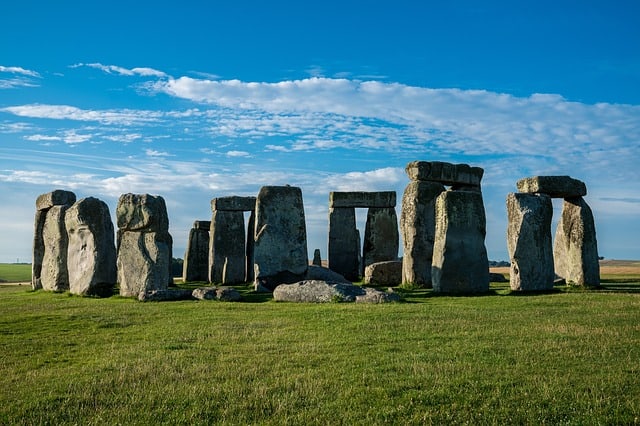 Try Fish and Chips
Fish and chips are synonymous with England. This staple is enjoyed everywhere throughout the country. Even if you have had fish and chips before, it's guaranteed you never had anything like England's own. Expect massive, thick-cut chips and large battered pieces of cod or haddock. Add optional salt and malt vinegar for even more flavour.
Buckingham Palace
Every visitor in London must go visit the Queen in her palace! Okay, so while there is no guarantee you will see Her Majesty, Buckingham Palace itself is something magnificent to be seen. Witness the famous changing of the guard then walk along the streets of London to some of the other several sights to be seen in the Capital like the London Eye or a shopping experience in Harrods.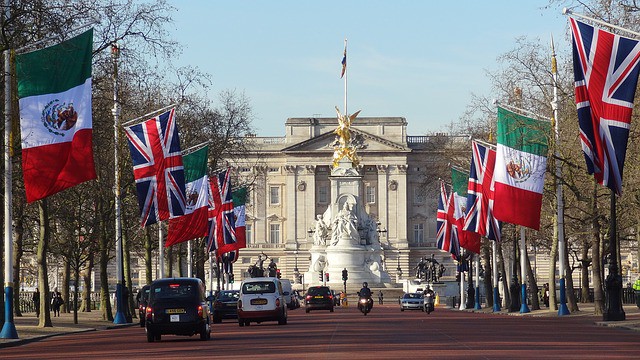 Roman Baths
The Roman Baths, located inappropriately named Bath in England, is an exceptionally well preserved Roman public bathhouse. You will see up close how the Romans lived when they conquered Britain and how they took their baths seriously. There are several Roman details around the city to explore too, like the Temple and Sacred Spring.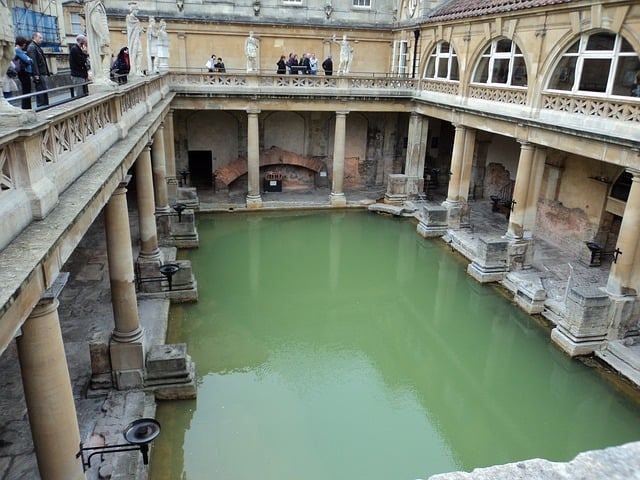 Liverpool Docks
The docks at Liverpool were once the busiest in Britain. It is also where the White Star Line, creators of the ill-fated Titanic, were based. Today, you will get to see the sparkling waters of the River Mersey and walk along the docks that were once filled with thousands of men each day working to get items on and off boats. Visit the Tate Britain museum at Albert Dock or the Museum of Liverpool to learn more about the history of this city. The Liverpool waterfront is a World Heritage Site too. You can view the famous Three Graces with a world-renowned ferry 'cross the Mersey!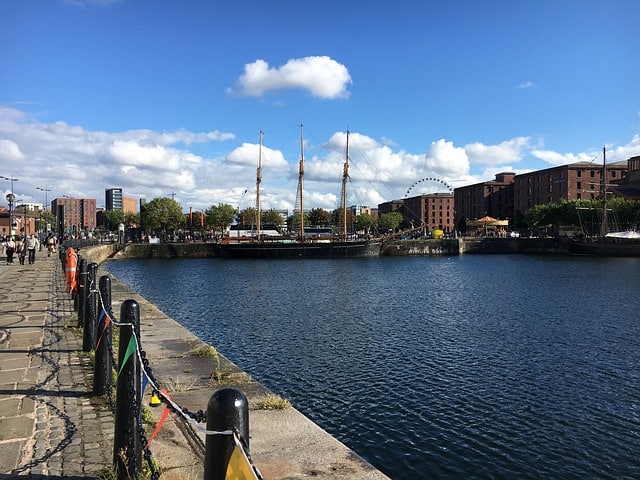 York Minster
York is a city that is absolutely full of history. There is a significant amount of evidence here from the Romans as seen by the Roman walls that outline the city and Vikings. This city once considered the capital of England, boasts the biggest cathedral in the north with York Minster. York Minster was first constructed in the 14th century to mark a strong presence of Christianity. Its construction is nothing short of awe-inspiring.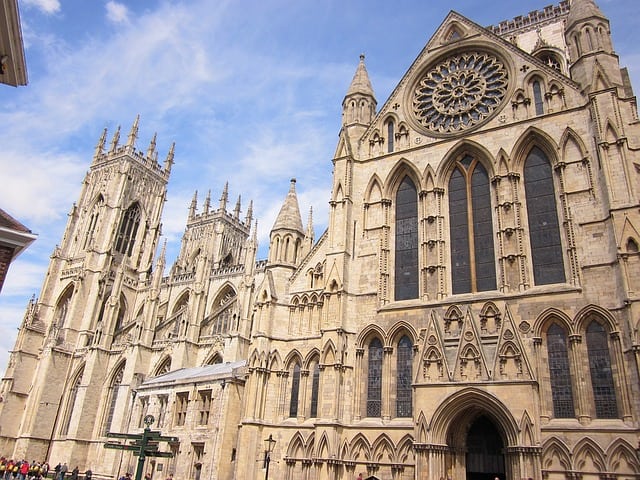 Edinburgh Castle
Scotland's capital comes with so many marvellous sights, but nothing is as powerful as Edinburgh Castle. Situated on top of a hill overlooking the entire city, Edinburgh Castle is definitely something Scots are proud of, and you will learn more of this pride from within the Castle's walls. Every room has a story to tell and be sure to stick around for the famous one o'clock gun.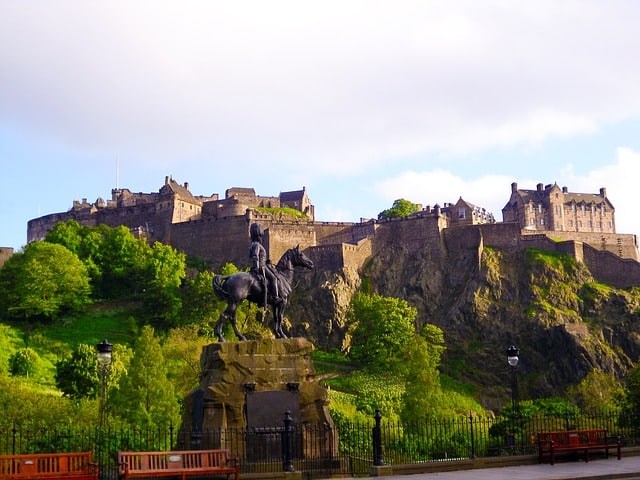 Enjoy an English Breakfast
There is no breakfast like an English breakfast! Don't expect pastries and cereal here. Instead, there's loads of protein and fatty-foods to kickstart your day typically in the form of bacon, sausage, eggs, black pudding, grilled tomatoes, mushroom, and sometimes hash browns, toast or fried bread – all washed down with tea or coffee. It's a great way to get all those carbs and energy needed for the day ahead.
Lake District
The Lake District is located in the North West of England. The area is very mountainous but is home to several beautiful lakes where these same mountains are reflected. It is here you will find Lake Windermere, England's largest lake. Go for a walk on one of the many trails or take a ferry ride to see more of this naturally beautiful part of the UK.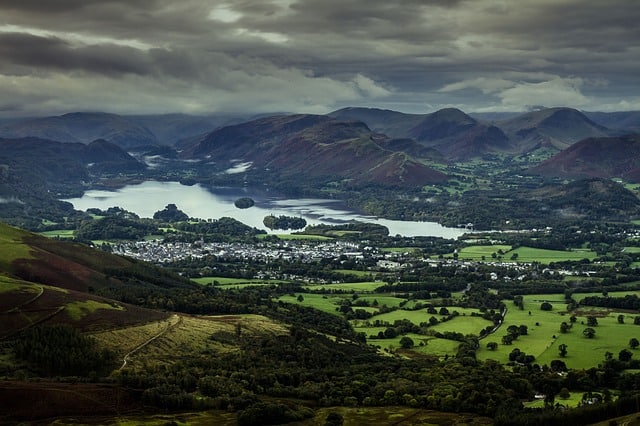 Westminster Abbey
Coronations, weddings and funerals of Royals throughout the years have taken place within the walls of Westminster Abbey. This Gothic church can trace its origins back to the 11th century and is a major "must-see" for anyone visiting London.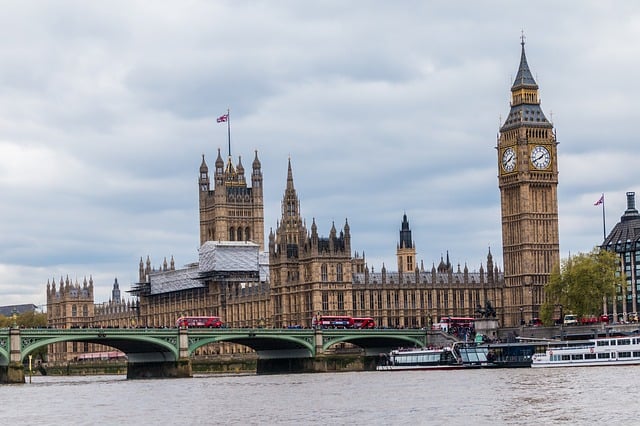 You can join other Australians in the UK when you decide to teach abroad. Teaching overseas comes with a lot of rewards including being able to experience something new and exciting whilst making a positive difference in someone's life. Let Point-to-Point Education help you on that journey. Contact us to discuss how we pair teachers with the perfect schools abroad for a fun and meaningful placement.
What is trending with travel and money? European Summer is on the way! The days are getting longer, the nights are getting warmer. We all love to travel and it's…

Read More

Visa Updates for Kiwi Teachers Looking to make the move to England to supercharge your teaching career? As you will know it was great news for Kiwi teachers when the…

Read More