The United Kingdom is currently experiencing a teacher shortage, with the Department of Education desperate to fill teaching positions across the country. Subjects such as biology, maths, music, physics, religious education and geography are facing shortages. 54 percent of head teachers at schools with largely disadvantaged students found it difficult to attract and retain good teachers. So how did the UK come to have a teacher shortage?
Between 2010 and 2015, the overall number of full-time teachers in secondary schools fell by over 10,000. In fact, a majority of subjects missed their government recruitment targets – mathematics by 16 percent, and physics by 19 percent. A 2016 report by the National Audit Office found the Government missed its teacher recruitment targets for the past four years. This is despite being allocated £700 million per year toward training.
So what are some of the causes of the teacher shortage, and what will have an impact on teacher numbers in the future?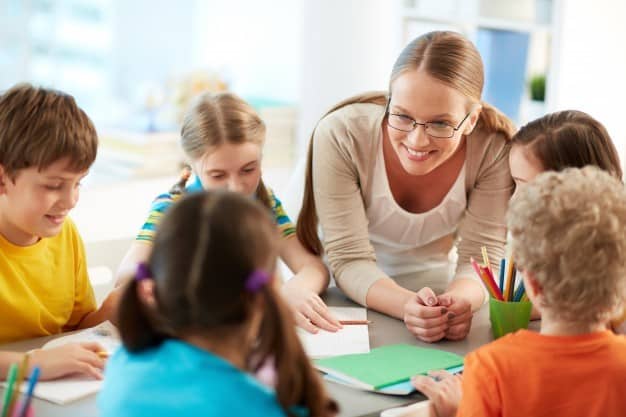 Causes of the teacher shortage in the UK
School budget cuts
A report by the National Audit Office recommended school budgets be cut by £3 billion. This means mainstream schools will have to reduce their spending by an average of 8 percent per pupil by 2020. It is feared this budget cut will lead to more redundancies. Furthermore, the £600 million education services grant is also being cut, meaning there is less money to be spent on school improvement. This means there is less money allocated to workers such as speech therapists, counsellors and special needs teachers. Schools are also unable to upgrade essential technologies such as computers or are unable to hold theatre productions.
Workload
The lack of retention of teaching staff can often be put down to the demanding workload. Teachers are working longer hours and are having to handle curriculum and admin changes. Constant curriculum changes mean teachers have to completely overhaul their scheme of work. This puts more pressure on teachers during summer when they are planning their work.
Teachers are often put under extreme pressure to ensure their class achieves positive results. This can be difficult for teachers who are working with challenging students who may not be able to achieve the necessary results. Teachers are then more focused on what grade the children can achieve, rather than actually teaching them valuable material.
Budget tightening means there are fewer teacher assistants in classrooms, making teachers have a larger workload. Furthermore, it is now easier to terminate teachers, meaning there is extra pressure to perform to ensure you remain in your role. This pressure is often too much for teachers.
Many teachers are moving to private or international schools, or leave the teaching profession altogether. In 2016, more than 50,000 teachers left the profession before retiring. Almost a quarter of all teachers leave the profession within the first three years.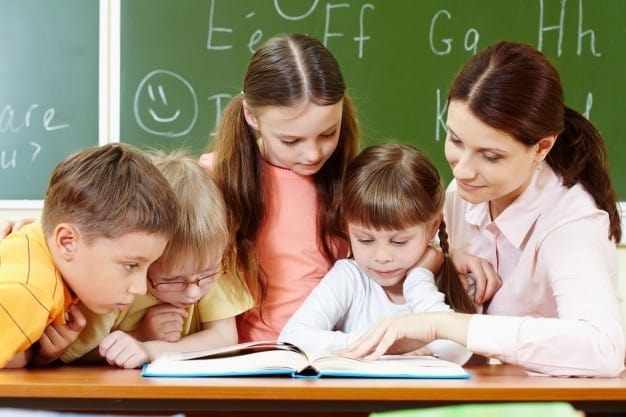 Baby boom
There has been a recent baby boom in the UK, which is starting to have an impact on the education system. Numbers of pupils at secondary schools are expected to spike by more than 500,000 by 2025, with a total of 3.3 million pupils. In total, it is forecast there will be 7.7 million school-aged pupils in the UK before January 2020.
Class sizes continue to be capped at the legal limit of 30. While teacher numbers are currently keeping up with demand, to ensure capacity in the future there will need to be an increase in teacher numbers.
Brexit
Brexit is sure to have an impact on teacher numbers in the UK. It has been revealed that the number of European Union (EU) nationals who are qualified to teach in England has more than doubled since 2010. The Department of Education found that close to 5,000 teachers from the EU qualified to teach in 2016. The government has refused to give EU teachers any assurances that they will be welcome to continue teaching in the country.
Low starting salaries
Since the recession ended and the economy improved, graduate salaries started to increase. The average graduate starting salary starts at £28,000. However, this is not the case for graduate teachers, with the average starting salary for a secondary school teacher being £22,244. To achieve this level of pay, teachers must have obtained their Newly Qualified Teacher status. Only a small number of subjects subsidise this training. This means graduates will find themselves with more debt and receive less pay than other professions. With this in mind, there are fewer incentives for people to want to pursue teaching as a career.
Furthermore, teachers had their salaries frozen for three years from 2010, and salary increases are capped at 1 percent until 2020.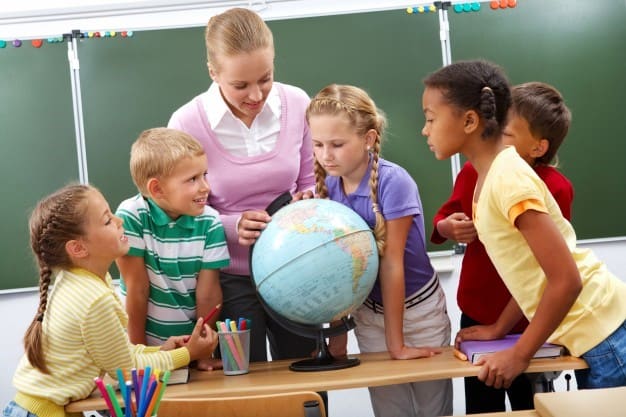 Immigration restrictions
As a result of the shortage of science teachers, the government has been forced to relax immigration restrictions. To help fill roles on the Shortage Occupation List, employers do not have to meet the £35,000 minimum salary for permanent settlement, do not have to pass the resident labour market test and are given priority for allocation of certificates of sponsorship for employees. The relaxation of immigration restrictions makes it easier for people to be hired from outside the European Economic Area.
What do we do now?
Fortunately, teachers from Australia and New Zealand can benefit from the UK teacher shortage. With a high demand, teachers may find it easier to obtain a contract. This may not happen as easily in the teachers' home countries, where there is more competition and finding a position is more difficult.
Want a job teaching in the UK?
Are you ready to travel abroad and boost your career by teaching in the UK, but thinking it will be too much of a hassle? Don't worry, Point to Point Education is here to help. Point to Point Education is a completely free service for teachers looking for jobs within the UK. We do all the hard work for you. We will help with all your paperwork and work to find you the right teaching job. We offer a range of contracts, so there's one to suit everyone. Whether you're looking for a permanent position, short-term or supply, you'll be able to find a job that fits your needs.
Interested? Fill out our instant assessment to find out how we can help you secure a teaching job in the UK.
Teaching abroad is full of excitement and nervous anticipation. When it comes to those sorts of experiences, few other feelings come close. And it takes time to get used to…

Read More

How about a tax-free salary for up to two consecutive years while getting valuable international teaching experience?! Did you know that you can earn and save more when you relocate…

Read More