Next on our 'teacher travels' tour was Brussels! This is a nice easy trip from the UK and you could even do it for a weekend!
Whilst the 6-week UK school holidays are coming to a close, we get asked every year where we recommend travelling to, so we thought we'd put together some blogs with our top travel tips!
Brussels – 2 days
We walked into the city to explore the main area, it was super busy and not what we expected.  It's definitely worth a look but for us, we prefer quieter areas with historical landmarks. However, once we came across the Town Hall side of Brussels, we loved it. There are so many cool shops, cafes, bars and restaurants. The buildings are incredible and the vibe is awesome, you just need to be on the ride side as the city centre didn't do it for us.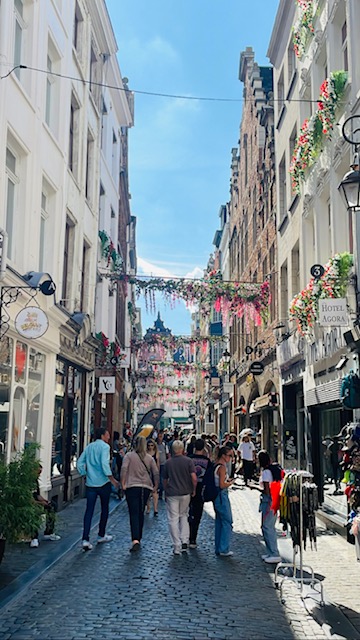 We did however stumble across The Royal Gallery of St Hubert which was good especially if you like chocolate! Royal Saint-Hubert Galleries: a mesmerizing place to shop, stroll and live – right in the heart of Brussels https://www.introducingbrussels.com/galeries-royales-saint-hubert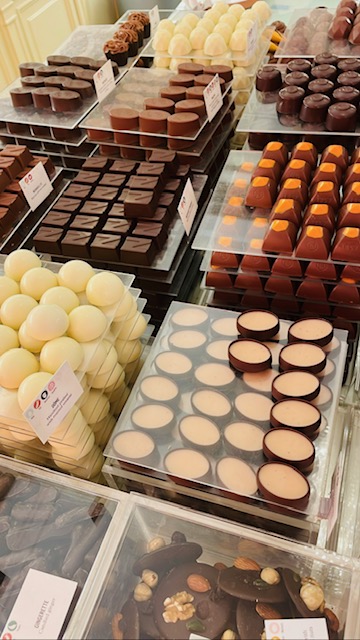 We caught the train out to Ghent. Ghent is an easy day trip from Brussels or other Belgian cities and, if you're asking me, this city is definitely worth visiting! With its beautiful canals, cobblestoned streets and medieval architecture, Ghent is an incredibly photogenic place. We really loved it here. We walked around looking at the incredible buildings, churches and cathedrals.
On the first Sunday of every month the trams are free (we used the tram between train stations).
We walked around the canals and stumbled across little artisan markets.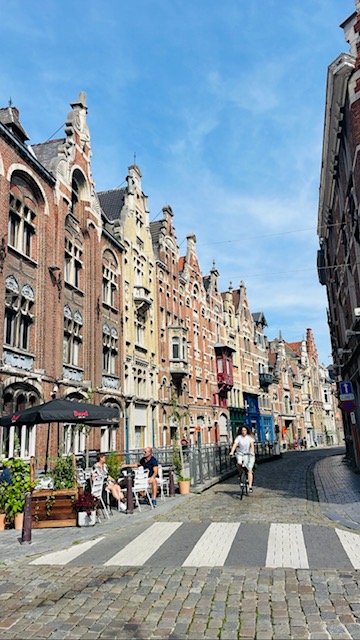 There is lots of action on the canals and you can do little canal tours which look like fun.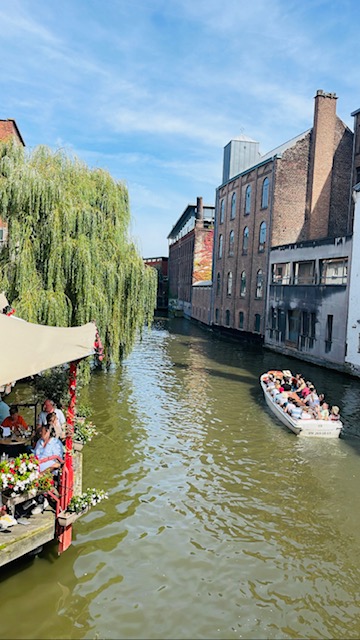 There we lots of great cafes and restaurants to choose from and we had been in Brussels for a day and hadn't tried a waffle – make sure you do this, as it was delicious!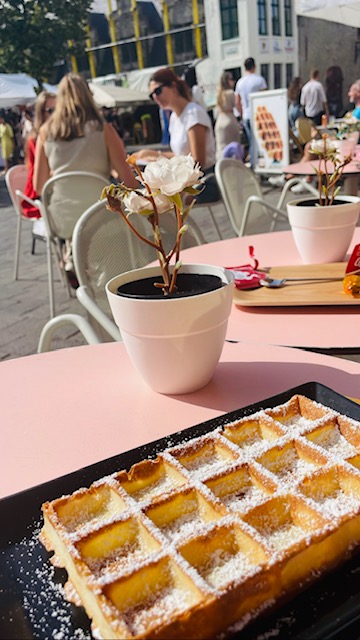 We visited the Castle of the Count which was really interesting. You can walk around with an audio set and learn about the history of the area and of the castle https://visit.gent.be/en/see-do/castle-counts
Day 2
We walked back into the city and as Belgium is the land of chocolate, we did a quick 1.5-hour chocolate-making course at https://www.chocolaterie.brussels/service/chocolate-making-class-workshop/. This was awesome and the host who ran the class was excellent. Her chocolate shop is the only one in Brussels that is truly artisan and has been stamped as authentic. I would highly recommend this.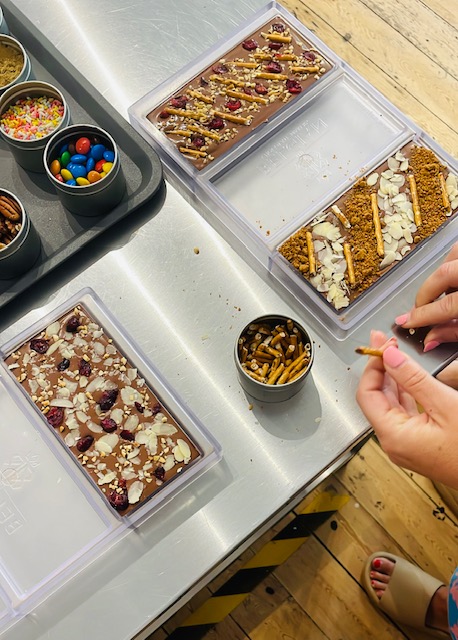 We then just wandered the streets for the afternoon and popped in and out of little shops, looked at the beautiful murals painted on the buildings and came across the famous statue The Manneken Pis. Manneken Pis (Dutch for 'Little Pissing Man'; Dutch: [ˌmɑnəkə(m) ˈpɪs] i) is a landmark[1] 55.5 cm (21.9 in)[a] bronze fountain sculpture in central Brussels, Belgium, depicting a puer mingens; a naked little boy urinating into the fountain's basin. Though its existence is attested as early as the mid-15th century,[2] it was redesigned by the Brabantine sculptor Jérôme Duquesnoy the Elder and put in place in 1618 or 161.
Two days in Brussels was a good amount of time, we really enjoyed it. At the start, after seeing the hectic central area we thought we had made a mistake coming here but once you find your way it gets better and better. There is a lot to do and see. It's easy to get around, you feel quite safe and it's definitely worth a trip.
The 6-week school holiday break might be over in the UK, however we're still giving you our top travel tips when it comes to exploring Europe. Europe is an easy…

Read More

The 6-week school break in the UK is the perfect time for teachers to travel around Europe. Whilst the holidays are coming to an end, we always get asked where…

Read More