Teacher Travels
A big part of going to teach in the UK is the amazing travel that can be done during all the UK school holidays.
The Point to Point Education teachers love to travel and know the hotspots and tips for different places. To help our teachers with this, we are sharing our experiences from each place we visit.
The UK school holidays come along every 6 weeks, then the big summer break is in July – Sept, so you need to plan your travel in advance as places in Europe get booked out quickly and become expensive.
We recommend booking a trip at the start of each term, so you have something to look forward to once the break arrives.
This blog is about Marrakesh, so if Morocco has been on your bucket list here is what we can recommend.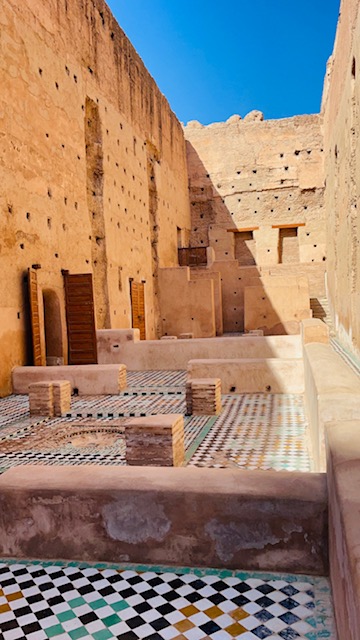 Getting to Marrakesh, Morocco
We flew into Casablanca then had to get another flight to Medina (Marrakesh).  This was just an hour so nice and easy. We arrived in mid-August so the temperature was nice, not too hot  –  32 degrees on average.
We booked https://riadsakkan.com/which which was a great spot as it was away from the hustle and bustle, but you could still walk everywhere.  When you are waking the streets, stay on the right-hand side of the road! There are thousands of motorbikes which you need to be careful of. Stay alert!
Carry a little cash with you for taxis but most places accept cards. There are markets everywhere and the stall holders try to pull you in so if you are not interested, keep walking. Always bargain at the markets and take 50% off what they are telling you. Most taxis around this area should be no more than 50 Dirham so don't pay more than this during the daytime (about 70 Dirham in the evening).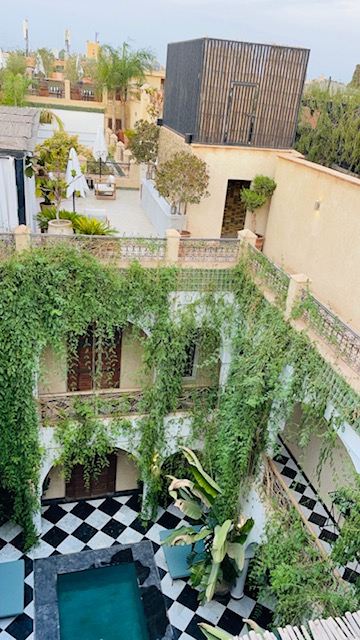 Activities  
We roamed around the Souks. This is where you will find baskets, slippers, clothes, leather goods, bags, shoes and everything else – it's hectic but worth a look.
We went to a great rooftop bar/restaurant for dinner – https://www.rooftopdardar.com/en.  Get there at sunset for the best photos and make sure you get a table on the rooftop – always make bookings for dinner!
Visit the palaces in Medina if you like a bit of history. It was about a 30min walk from our accommodation so nice and easy.
We visited https://bahia-palace.com/ and https://vivre-marrakech.com/visites-marrakech/medina-historique/palais-el-badi-marrakech/ along with the museum https://www.introducingmarrakech.com/marrakech-museum  They're all worth a trip and have great photo opportunities.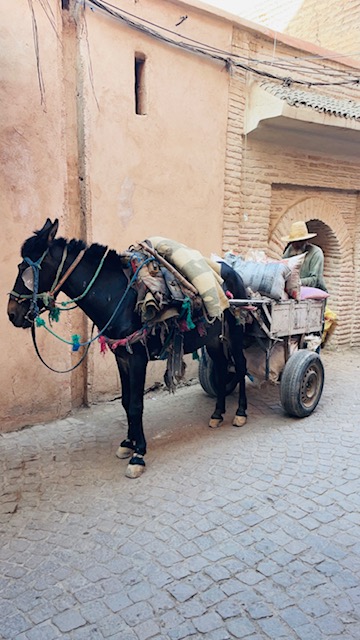 A must-do is to visit a Hammam. We went to https://www.hammamdelarose.com/fr/. This was a new experience with a full body scrub! It was very relaxing and nice to get the dust off from walking the streets.
Visit the https://www.lejardinsecretmarrakech.com/en/ and https://www.jardinmajorelle.com/ if you like wondering gardens, nice and lush and very peaceful.
The best thing to do though is roam the old streets and take in the sites, colours and watch the world go by. The night markets are intense with music, lights, snake charmers, henna tattoos and so much more! (sometimes if you take photos of snake charmer they will then ask you for money and this also can happen if you ask for directions).
Sometimes when walking through streets or markets, they will tell you this street is closed or give the wrong direction and then try to show you a different way and then ask for payment.
We can highly recommend a trip here, we did just 3 days and saw plenty!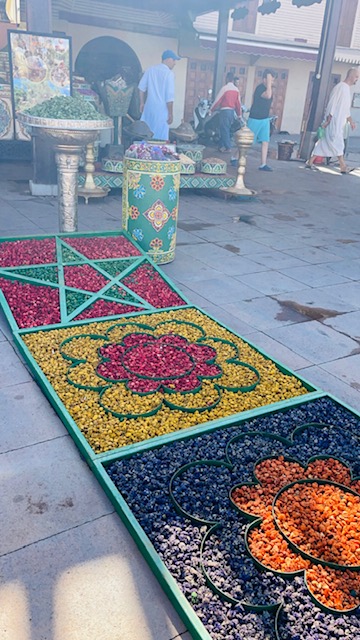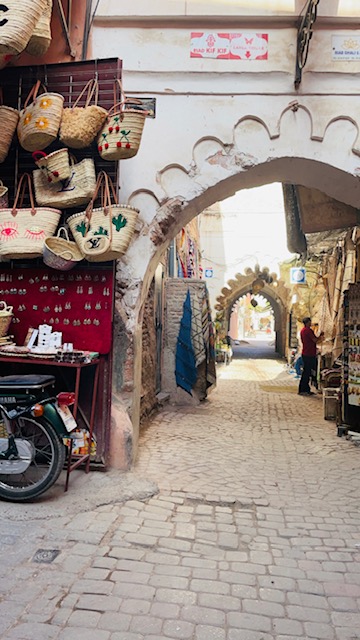 If you've been dreaming of teaching in England and spending your weekends exploring new countries, get in touch with us today. We're recruiting for 2023 now, so make next year your best year yet, and start your teaching adventure.
Teaching abroad is full of excitement and nervous anticipation. When it comes to those sorts of experiences, few other feelings come close. And it takes time to get used to…

Read More

The 6-week school holiday break might be over in the UK, however we're still giving you our top travel tips when it comes to exploring Europe. Europe is an easy…

Read More