The 6-week school break in the UK is the perfect time for teachers to travel around Europe. Whilst the holidays are coming to an end, we always get asked where we'd recommend each year, so we thought we'd put together a handy travel guide.
Next on our travels is Berlin, Germany.
Berlin – 2 days.
We arrived in Berlin from Sicily; this was just two quick easy flights. We arrived at our accommodation in Mitte, Berlin.  We hadn't really done much research about Berlin and booked it at the last minute without knowing too much about what to expect. We LOVED it!
As well as being the geographical centre of Berlin, Mitte is also where the city was born in the 13th century. As the neighbourhood at the heart of Berlin's historical development, Mitte reflects the city's spirit through its vibrant mix of historical sights, cultural venues, architecture and restaurants: from the iconic TV tower and some of to eclectic street art.
Mitte is such a trendy, edgy city with so much to do. Great places to eat and drink, good shopping and easy to get around.  We were at the end of August, and it was pretty cold for us with the days being around 14 degrees. It's also a very expensive place but definitely worth a trip!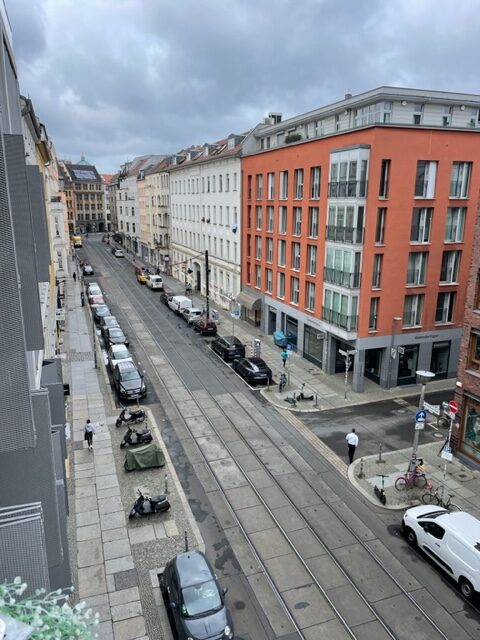 Our first day was taken up with wandering the streets, enjoying nice coffees and soaking up the atmosphere. The people here are really friendly and polite.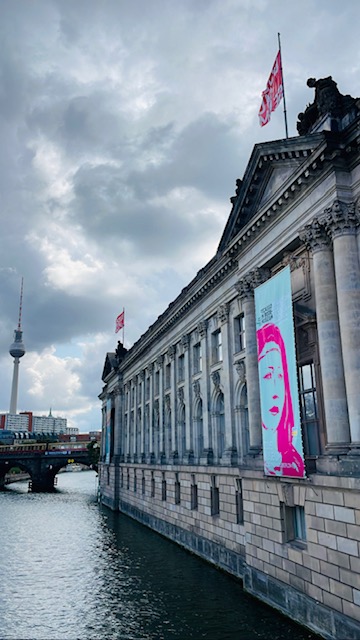 We joined a walking tour to learn about the history of Berlin. It was great and I highly recommend it. We booked through https://www.getyourguide.com/apps  It went for two hours and our guide was excellent. It cost €10 each and was worth it.
We walked through the city and visited the Berlin Wall https://en.wikipedia.org/wiki/Berlin_Wall , Brandenburg Gate https://www.berlin.de/en/attractions-and-sights/3560266-3104052-brandenburg-gate.en.html, Checkpoint Charlie https://www.berlin.de/en/attractions-and-sights/3560059-3104052-checkpoint-charlie.en.html and the memorial of the murdered Jews https://www.visitberlin.de/en/memorial-murdered-jews-europe
We also went to the carpark where Hitler died and we learnt about how this happened and why https://www.viveberlintours.com/en/travel-blog-berlin/hitlers-bunker-in-berlin/
The historical landmarks and the history of Berlin is fascinating, and I think doing a tour like this is probably what everyone should do once.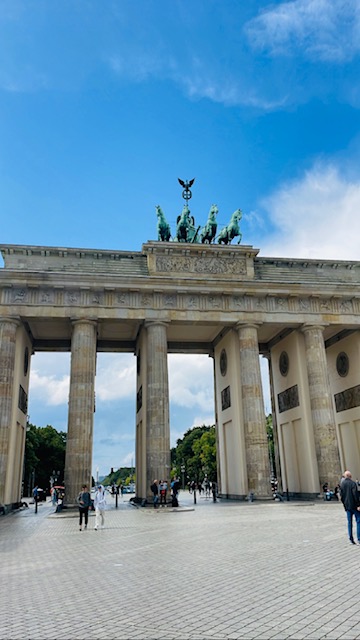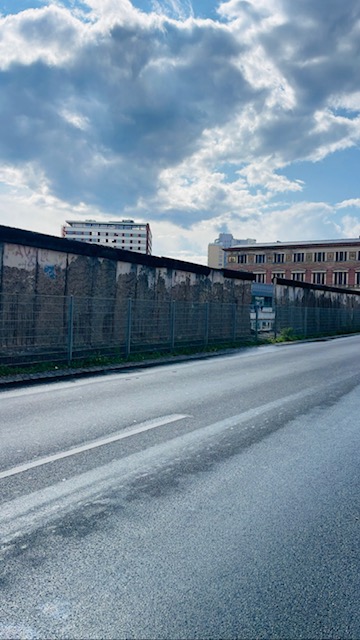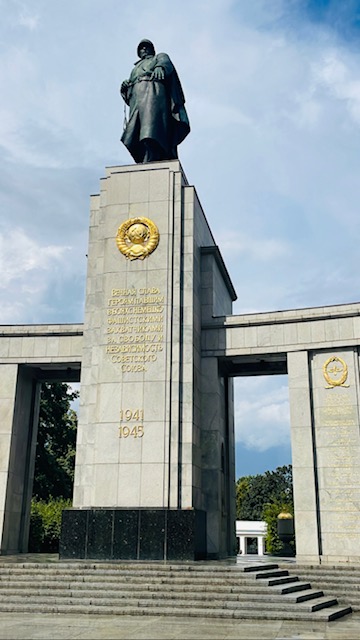 After all the walking and learning, the day had got away from us, and it was time for dinner. We wanted a traditional German dinner so went to https://schnitzelei.de/mitte/. It was delicious and a great atmosphere with live music, good service, and nice food. We were surprised that so many of the restaurants here were Asian and Italian so definitely make a point of going somewhere traditional.
Day 2
We took off early and caught the train out to Potsdam. It was about a 30 minute trip and cost €4 each way.
This was the perfect day trip, nice and easy with lots to see and do.
Potsdam (German pronunciation: [ˈpɔtsdam]i) is the capital and, with around 183,000 inhabitants, largest city of the German state of Brandenburg. It is part of the Berlin/Brandenburg Metropolitan Region. Potsdam sits on the River Havel, a tributary of the Elbe, downstream of Berlin, and lies embedded in a hilly morainic landscape dotted with many lakes, around 20 of which are located within Potsdam's city limits.
We visited the Sanssouci Palace. With over 500 hectares of parks and 150 buildings constructed between 1730 and 1916, Potsdam's complex of palaces and parks was a crowning achievement for Prussian royalty and a model for excellence across Europe.
It took us a few hours to wander around, we did the tour through the palace's 12 rooms and learnt about the history of the palace and its people. Definitely a place to visit. The place was about a 20 minute walk from the train station with plenty of little shops and cafes along the way.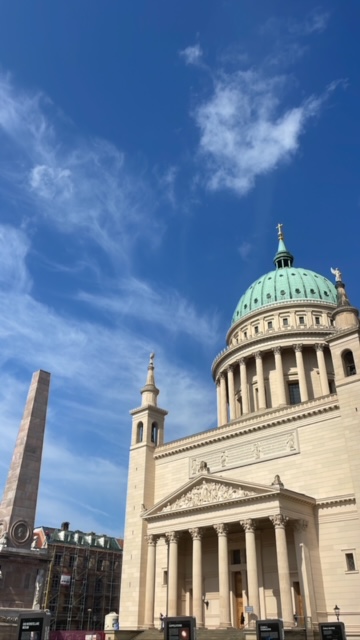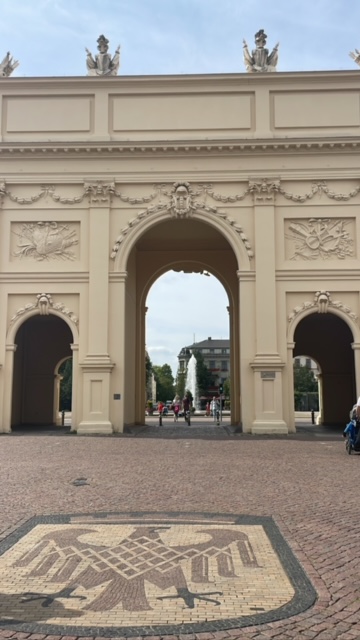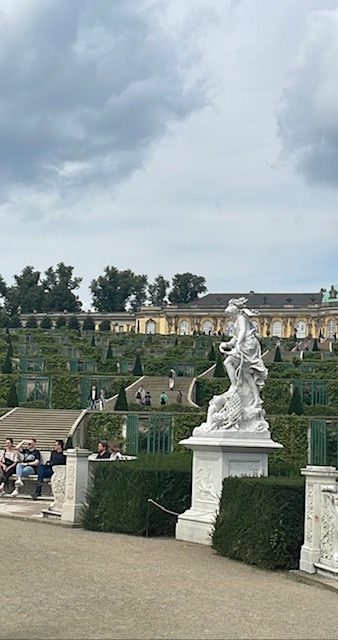 We spent 2 days in Belin, walked over 20,000 steps per day and saw a lot. We really loved it here, so much to do, see eat and it has such a good vibe.  Would 100% recommend it for your next getaway in the UK school holidays.
Looking to live and work as a teacher in the UK? Point to Point Education places teachers in schools across England. We're with you every step of the way, from initial placement to making the big move and beyond. Get in touch with our friendly team today to find out more.
Next on our 'teacher travels' tour was Brussels! This is a nice easy trip from the UK and you could even do it for a weekend! Whilst the 6-week UK…

Read More

The 6-week school holiday break in the UK is the best time for teachers to go travelling. Europe is on your doorstep and summer is the perfect time to explore.…

Read More