The 6-week school holiday break might be over in the UK, however we're still giving you our top travel tips when it comes to exploring Europe.
Europe is an easy travel destination from the UK, with cheap flights only taking a couple of hours, or the train which allows you to visit the lesser-known spots.
Amsterdam – 2 days
We took the 2 hours train ride to from Brussels to Amsterdam, which was very easy!  Once we got to the train station we caught an Uber to our accommodation (avoid taxis as they tried to charge us triple).
We stayed in Jordaan, with its narrow canals and streets of trendy shops, Jordaan is flanked by indie boutiques, cozy pubs and hip eateries. Stalls at the Noordermarkt Square market offer jewellery, clothes, antiques and organic food, it really suited us.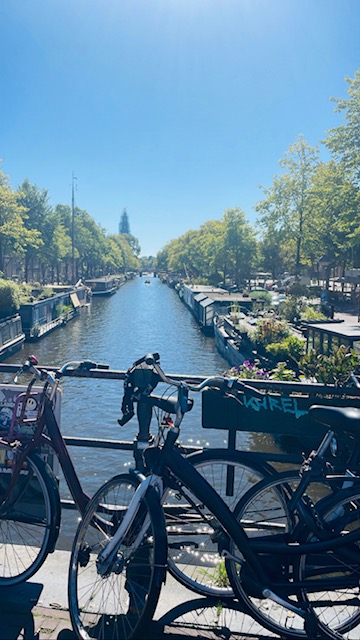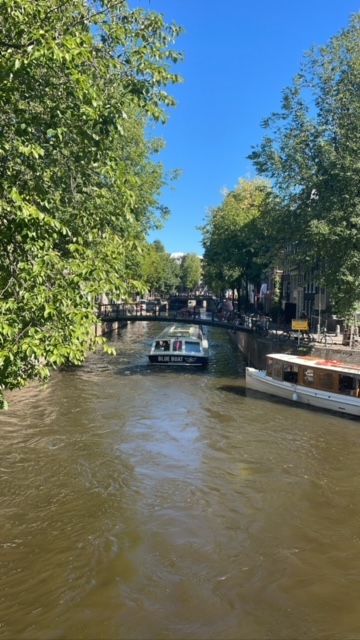 We wandered the streets to soak up the atmosphere and enjoyed nice coffees and Dutch pancakes.
It's such a fun city, really beautiful and really friendly people. We then took a one-hour boat ride through the canals. There are plenty to choose from, we went with The Boat Trip Amsterdam. An hour was a good amount of time, we cruised through the canals, and past the zoo where we saw Zebras, elephants and giraffes. Past the University, houses, and restaurants as we got a good feel for the city.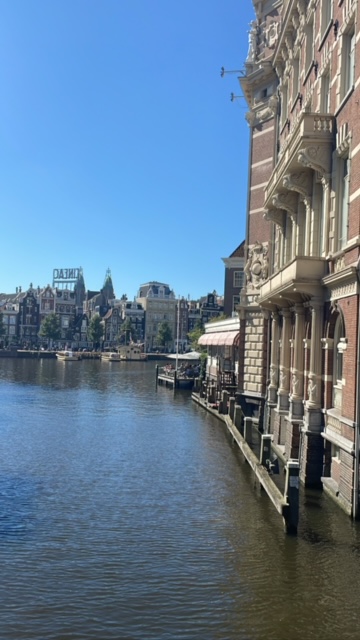 Being Chocolate lovers, we also had to visit the Tony Chocolate factory. Once we found the little cave door, we went through and there it all was. Loads more flavors than what we have in Australia!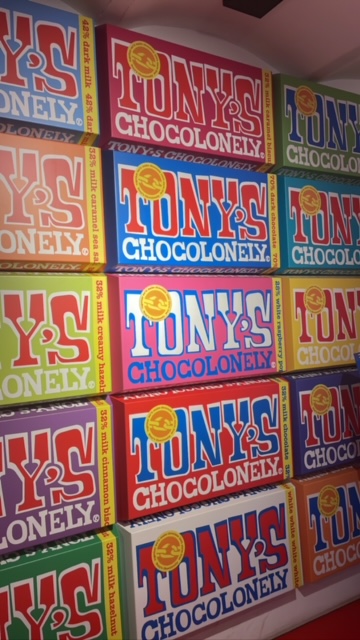 We then went on to visit the house of Anne Frank – this needs to be booked in advance or you won't get in. Tickets are on sale every Tuesday and need to be bought 6 weeks in advance. This was a very sombre experience but something I think everyone should try to do while travelling in Europe. You are given an audio set and are able to wander through the house, listening to the story and seeing actual objects left in the house along with reading about what happened during those times.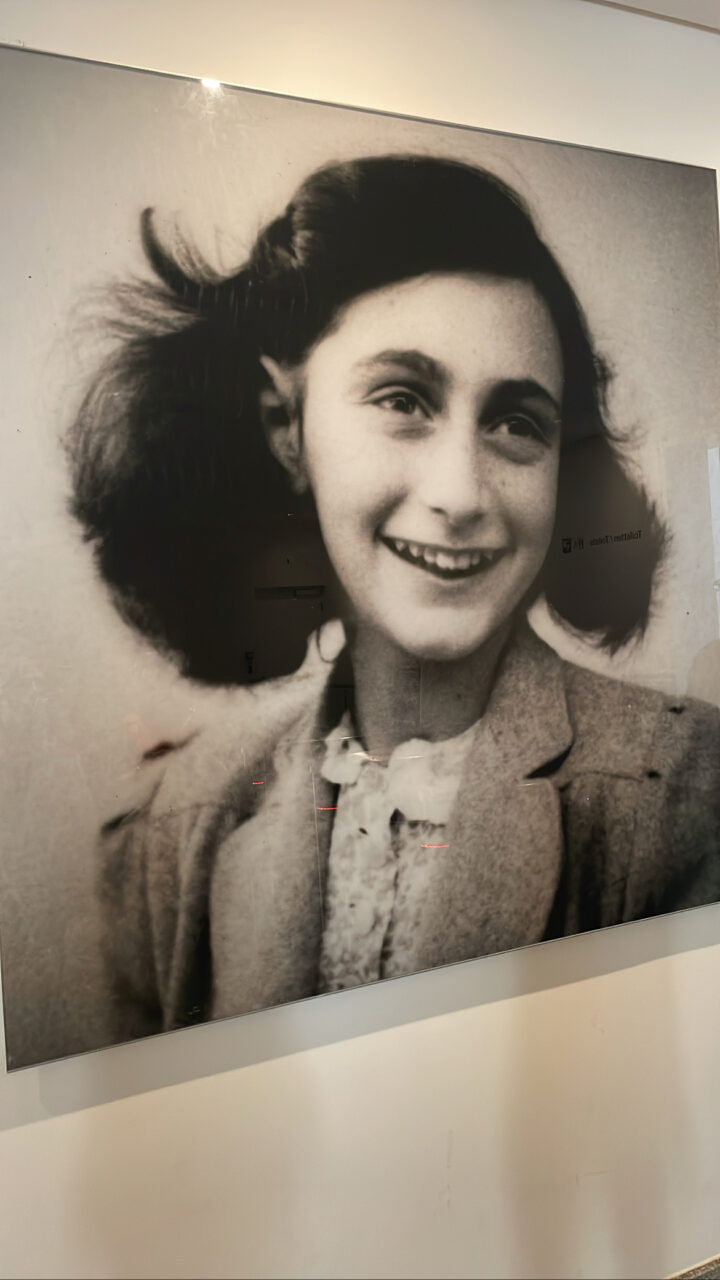 Day 2 – Haarlem
We caught the train out to Haarlem, this was just a 20min trip and well worth it. We had a really nice exploring the medieval town.
Haarlem is a small city that neighbours Amsterdam. With cobblestoned lanes, Gothic cathedrals, and a bustling main square.
The first mention of Haarlem dates to the 10th century but it was home to an active community long before the Middle Ages. The city is located on the river Spaarne, giving it the nickname Spaarnestad (Spaarne City). In the run-up to the Dutch 17th century, it grew into an extremely wealthy city and the capital of Noord-Holland province.
We visited the De Grote of St.-Bavokerk, which cost €4 to get in. We spent about 30 minutes here just reading about the history and walking through it. Mozart actually played the organ here when he was 12 years old. The Grote Kerk or St.Bavokerk is a Reformed Protestant church and former Catholic cathedral located on the central market square
We then walked past the canals and had a coffee at the famous windmill. De Adriaan is a windmill in the Netherlands that burnt down in 1932 and was rebuilt in 2002.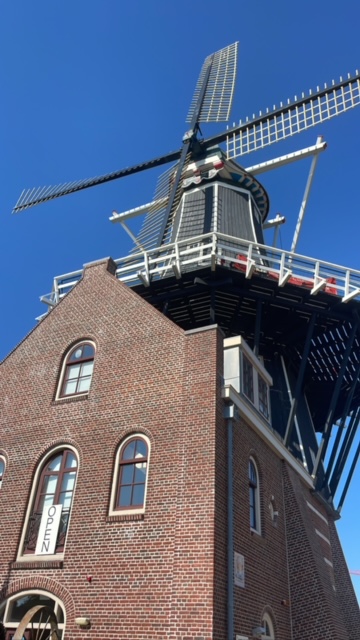 Just strolling through the streets, past the canals and popping into a few shops here and there took us all day. It was a really good day trip from Amsterdam and so easy. You really got a feel for how old the city is.
We wanted to pop into the The Corrie ten Boom Museum but hadn't booked and the tour was full. If this is of interest to you, make sure you book tickets in advance online. During the Second World War, the Ten Boom home became a refuge, a hiding place, for fugitives and those hunted by the Nazis. By protecting these people, Casper and his daughters, Betsie and Corrie, risked their lives. This non-violent resistance against the Nazi-oppressors was the Ten Boom's way of living out their Christian faith.
Amsterdam is a must do and a place that is very easy to get to from the UK during the school holidays or even a long weekend. 2-3 days is enough time to get really get a good feel for it and get amongst it.
We really loved it here and would definitely come back.
Supercharge your teaching career in the UK
Looking to live and work in England in 2024? Get in touch with the friendly team at Point to Point Education.
We place teachers like you with schools all over the UK. We're with you every step of the way, from placement through to the big move.
Next on our 'teacher travels' tour was Brussels! This is a nice easy trip from the UK and you could even do it for a weekend! Whilst the 6-week UK…

Read More

The 6-week school break in the UK is the perfect time for teachers to travel around Europe. Whilst the holidays are coming to an end, we always get asked where…

Read More