Being a teacher means you help enrich children's lives, not just through core educational skills like mathematics, reading, and science, but also responsibility, analytical skills, and building self-confidence.
Nothing makes a teacher prouder than seeing their students succeed, knowing they have helped give kids the skills they need for the future. You'll find that many teachers relish in their teaching careers due to the rewarding aspects of the job.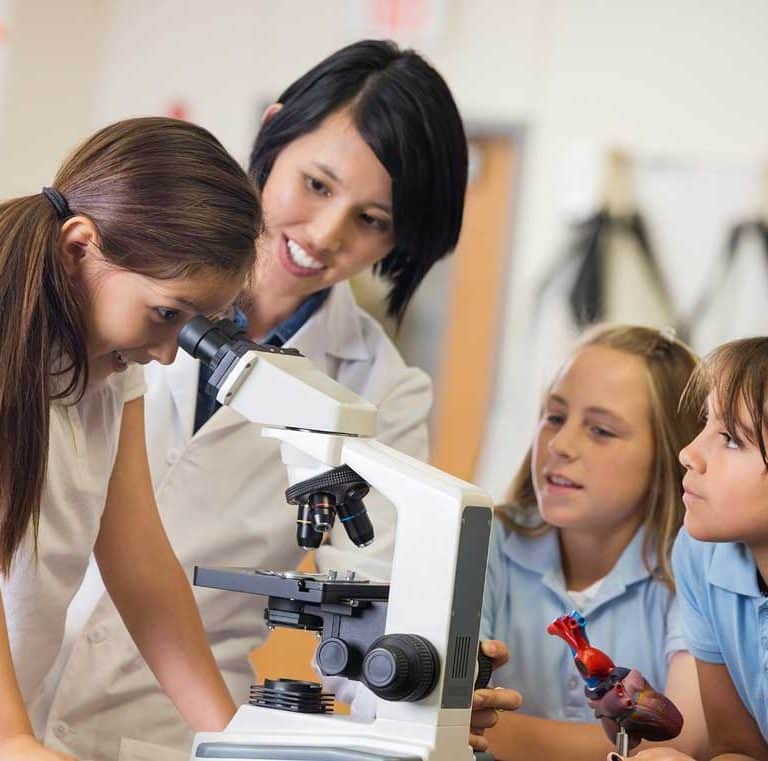 Influencing the Future
As a teacher, you are giving children the skills they need to go out into the world and succeed. It really doesn't matter at what stage in a child's life this happens, so whether you are teaching five-year-olds letter sounds or high schoolers about photosynthesis, you are giving them what they need to go on and do bigger and better things and build upon those skills.
Help Build Self-Esteem
Teaching isn't all about learning ABC's and 123's. It's about building confidence in students to help them with the drive to succeed. Academically, this could be helping a child get through a lesson they find particularly difficult. Spending that little bit of extra time to get them through something they're struggling with and seeing how excited they are when they start to make connections makes it all worth it.
This isn't just when it comes to academic things too; it can be about making friends, finding the encouragement to present in front of the class or even with some guidance on what to do for the future and applying for university. You are your students' biggest cheerleader in school, so let them know about it and give them the self-confidence they need to keep going.
You Get to Work in a Fun, Creative Setting
Long gone are the days where classrooms were drab and dull, and the only colour around was that on the textbooks. Now classrooms are fun, vibrant places of learning where creativity is encouraged. Teachers often get a bit of creative freedom when it comes to how they want to arrange their classroom. It should emulate a positive feeling and create a pleasant learning environment. You get to make it a welcoming place that your students (and you!) will want to spend their days in. How many other professions allow you to do that?
Every Day is Different and Exciting
Teaching means that every day is different, no mundane or repetitive work here! Sure, you will have to grade papers, have routine meetings, and do paperwork, but for the most part, no two days are the same. Every day you will work on different tasks with your students, and of course, they will never bore you either!
Each day is a chance to work with young minds and teach new things. One thing you will see every day, though, is the smiles on children's faces as they work and play in the classroom you have set up for them.
You Make Learning Fun
Kids will come into your classroom excited to learn when you make lessons more fun and enjoyable, and there is really nothing better than seeing your students eager to learn. Reading about a topic is great, but putting it into action is even better, such as running an experiment or doing a particular kind of art project whilst incorporating new skills. Often, kids are excited to tell their parents about what they did that day when learning is fun!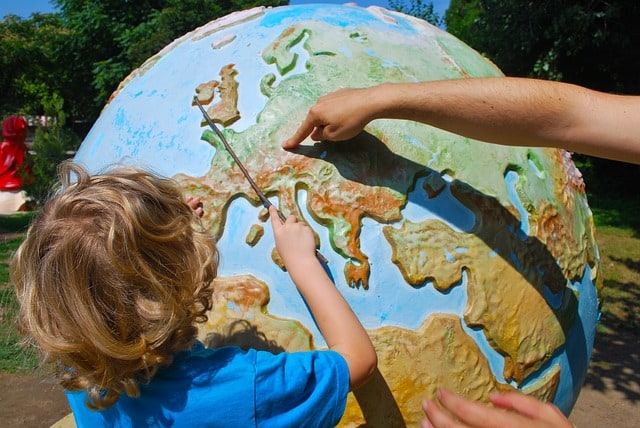 Why not take your teaching skills overseas with Point to Point Education? We put talented teachers in positions around the world.
If you're ready for more opportunities, such as teaching in the UK and beyond, then contact us to get started. We'll talk you through the process and answer any questions before helping you make that career leap.
Teaching abroad is full of excitement and nervous anticipation. When it comes to those sorts of experiences, few other feelings come close. And it takes time to get used to…

Read More

How about a tax-free salary for up to two consecutive years while getting valuable international teaching experience?! Did you know that you can earn and save more when you relocate…

Read More